WHY USE BACKUP POWER?
A solar battery can be an important addition or upgrade to your solar power system. From saving you money to protecting you from power outages, many people choose to go with solar batteries for the sake of convenience.
Solar batteries allow you to reduce your utility bill by bypassing the grid or going off-grid altogether. With around-the-clock power, flat rates, and no noise, it's a solid option if you're looking to upgrade.
Contact Us
Get A Quote
Around-the-Clock Power
Use electricity generated during the day later on rather than relying on utility for power.
Safe from Local Outages
If the power goes out in your neighborhood, block, or street, you'll still enjoy the benefits of power.
Go Off-Grid/Reduce Grid Cost
Take your home completely off the grid or reduce grid costs, saving you money in the long run.
No Noise Pollution
No noisy generators or machines; simply solar, right from the comfort of your home.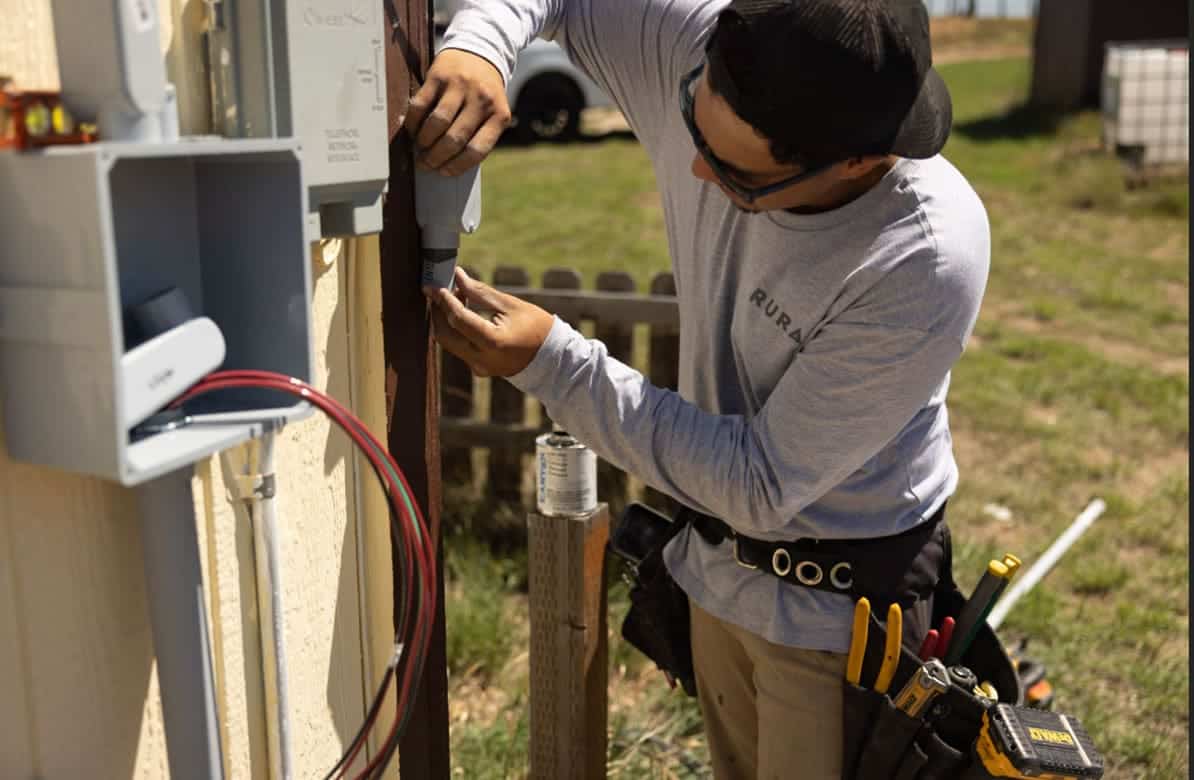 HOW DOES BACKUP POWER WORK?
Normally, when your solar panels generate excess electricity, that power is sent off to the grid and you gain "credits." However, that power isn't yours to keep as it is tied to the grid.
With a battery backup, you not only get to keep that extra power, but you are protected from power outages, pay next to no utility bill, and have the option to go completely off-grid.
If you're looking for a convenient, cost-effective means of power, then battery backups are for you!
Contact Us
Get A Quote

1. Solar produces more power than is being used.

2. If batteries are empty, power bypasses the grid.

3. Excess power is stored in your backup battery.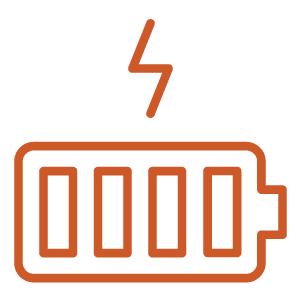 4. If power goes out, your batteries will be used.
5. Save money with next to no utility bill.

6. The process is repeated.
INSTALLATION
Getting battery backups set up is an easy process, especially with Rural. From start to finish, we get things ready, take care of the installation, and support you with any issues post installation.
To get started, reach out to Rural to schedule a consultation with our team. Here at Rural, you don't have to worry about figuring things out on your own: that's what we're here for.
Once we set dates, handle pricing, and get you ready, we will come to you and take care of the installation, guiding you through the process!
Get in touch with us via email, phone, or our online form.
Schedule a consultation with our team.
Get all the necessary information and decide if it's right for you.
Once things are ready, hang tight while we get to you.
Enjoy your new solar battery backup!
Contact Us
Get A Quote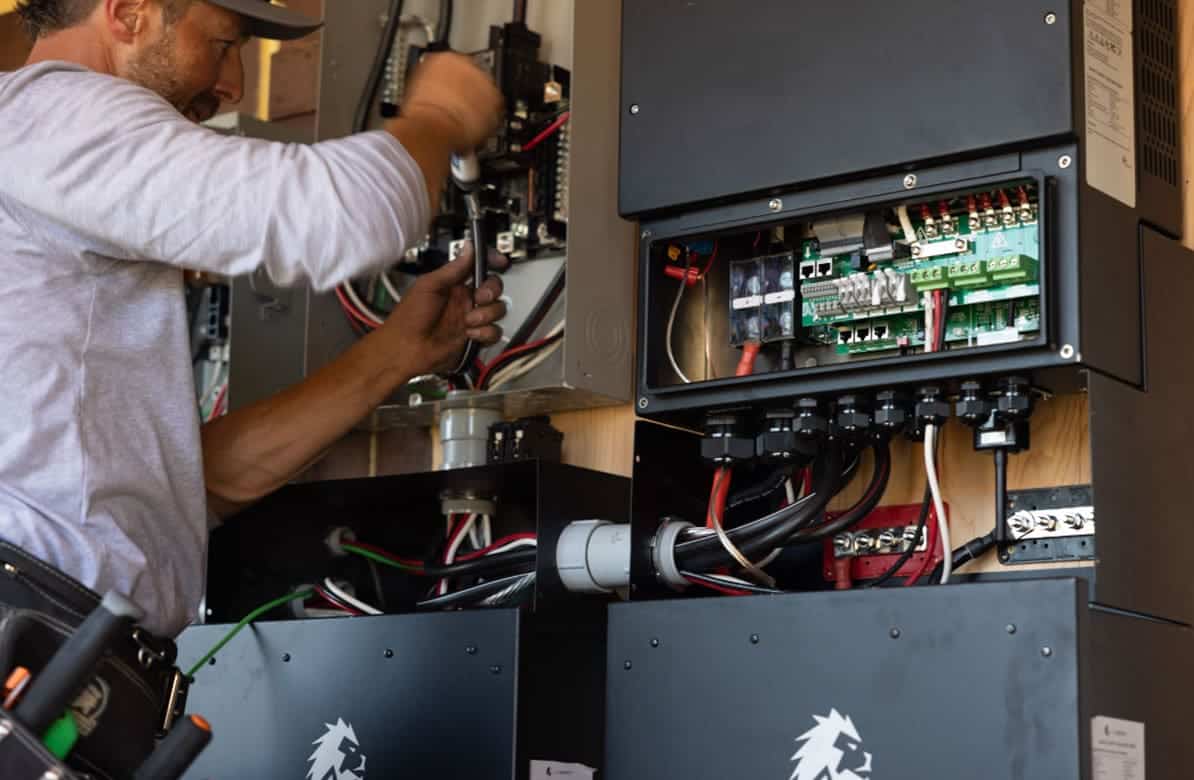 WE TAKE CARE OF EVERYTHING.
When you work with Rural, we handle all of the details to ensure your solar system experience is as easy as possible. From the initial consultation to the final installation, our team of experts is here to guide you throughout the process.
View FAQs
Get A Quote
WHAT OUR CUSTOMERS SAY
4.7 Stars on Google shows a lot, but what shows even more is what our customers have to say! Our Commitment is 100% customer satisfaction.
Get A Quote
VICKIE DALTON

"This Company has been a breath of fresh air in a time where customer service is lacking. The caring, professional people made sure that we understood what we were getting and answered every question we could throw at them."
DEBBIE CURTIS

"Zack Betzold was a complete God send in purchasing our solar panels. He was dependable, professional, and knowledgeable in answering all our questions. Anything you need he was willing and able to do it right then. Handled every situation for us that came up."
HAYMOND'S

"The employees at Rural power were very professional. I never wondered what I needed to do next, because they took care of everything and let me know which step they were on throughout the whole process."
PATSY DANIELS

"Just got our solar system installed at our home. Can't thank Rural Power & Light enough for their professionalism from the office workers and the field workers. They made the transition so easy."
HAYMOND'S

"This is the greatest one stop shop for solar installation. From design, taking feedback, installation, operational orientation and function of the system, tax assistance to take full advantage of tax credits, and follow up attention."
WHAT OUR CUSTOMERS SAY
See what our customers are saying! Our Commitment is 100% customer satisfaction.
Get A Quote
"This Company has been a breath of fresh air in a time where customer service is lacking. The caring, professional people made sure that we understood what we were getting and answered every question we could throw at them."

VICKIE DALTON
"Zack Betzold was a complete God send in purchasing our solar panels. He was dependable, professional, and knowledgeable in answering all our questions. Anything you need he was willing and able to do it right then. Handled every situation for us that came up."

DEBBIE CURTIS
"The employees at Rural power were very professional. I never wondered what I needed to do next, because they took care of everything and let me know which step they were on throughout the whole process."

HAYMOND'S
"Just got our solar system installed at our home. Can't thank Rural Power & Light enough for their professionalism from the office workers and the field workers. They made the transition so easy."

PATSY DANIELS
"This is the greatest one stop shop for solar installation. From design, taking feedback, installation, operational orientation and function of the system, tax assistance to take full advantage of tax credits, and follow up attention."

HAYMOND'S
FAQs
SEE WHAT OTHERS ARE ASKING