COMMERCIAL & AGRICULTURAL SOLAR
Why Go For Agricultural Solar Panels?
Solar for commercial and agricultural applications will not only save you money but will also be a great return on investment. Improve cash flow immediately, safeguard against future energy cost increases, and increase your business value.
Solar allows businesses to thrive, benefit from tax credits, and have plenty of financing options. If you're looking to be more eco-friendly, you can improve your brand with a "greener image," giving back to the community.
Contact Us
Get A Quote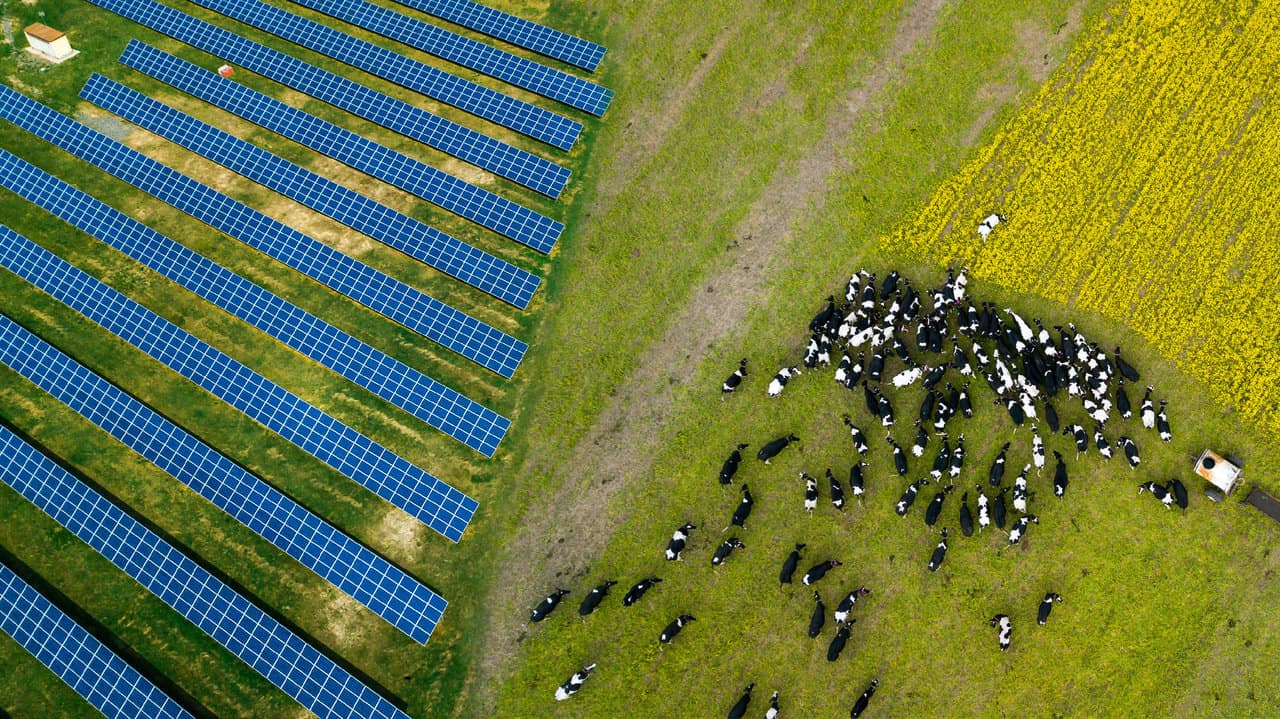 WHAT OUR CUSTOMERS SAY
4.7 Stars on Google shows a lot, but what shows even more is what our customers have to say! Our Commitment is 100% customer satisfaction.
Get A Quote
VICKIE DALTON

"This Company has been a breath of fresh air in a time where customer service is lacking. The caring, professional people made sure that we understood what we were getting and answered every question we could throw at them."
DEBBIE CURTIS

"Zack Betzold was a complete God send in purchasing our solar panels. He was dependable, professional, and knowledgeable in answering all our questions. Anything you need he was willing and able to do it right then. Handled every situation for us that came up."
HAYMOND'S

"The employees at Rural power were very professional. I never wondered what I needed to do next, because they took care of everything and let me know which step they were on throughout the whole process."
PATSY DANIELS

"Just got our solar system installed at our home. Can't thank Rural Power & Light enough for their professionalism from the office workers and the field workers. They made the transition so easy."
HAYMOND'S

"This is the greatest one stop shop for solar installation. From design, taking feedback, installation, operational orientation and function of the system, tax assistance to take full advantage of tax credits, and follow up attention."
WHAT OUR CUSTOMERS SAY
See what our customers are saying! Our Commitment is 100% customer satisfaction.
Get A Quote
"This Company has been a breath of fresh air in a time where customer service is lacking. The caring, professional people made sure that we understood what we were getting and answered every question we could throw at them."

VICKIE DALTON
"Zack Betzold was a complete God send in purchasing our solar panels. He was dependable, professional, and knowledgeable in answering all our questions. Anything you need he was willing and able to do it right then. Handled every situation for us that came up."

DEBBIE CURTIS
"The employees at Rural power were very professional. I never wondered what I needed to do next, because they took care of everything and let me know which step they were on throughout the whole process."

HAYMOND'S
"Just got our solar system installed at our home. Can't thank Rural Power & Light enough for their professionalism from the office workers and the field workers. They made the transition so easy."

PATSY DANIELS
"This is the greatest one stop shop for solar installation. From design, taking feedback, installation, operational orientation and function of the system, tax assistance to take full advantage of tax credits, and follow up attention."

HAYMOND'S
PROUDLY SERVING UTAH & WYOMING
FAQs
SEE WHAT OTHERS ARE ASKING